Collection: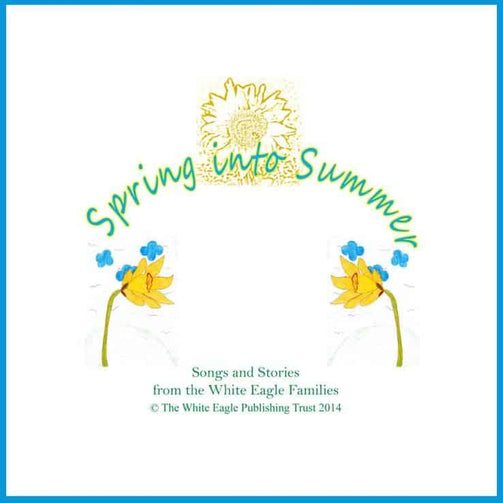 Collection:
Spring into Summer
Spring into Summer
Regular price

Sale price

$7.00
Songs and stories from White Eagle families.
Our families and children at New Lands have been bursting into song! What have they been singing about? Well, bulbs, butterflies, beat on the drum for the green grass rising and a host of other seasonal themes, including a veritable Spring Fantasia.
All the 14 songs and 6 five-minute stories on this CD have arisen to share something of the magic, fun and inspiration of these times of coming together to celebrate our spiritual connection.
This is community singing - we are not a choir but the voices of the children, parents and the young at heart bring a special upbeat atmosphere and an inner joy which is delightful. The stories were all written specially for the Family Celebrations and each carries a spiritual message with a light touch. We have a suspicion adults will enjoy them too!
You can use the CD as part of a family spiritual time, listen to it in the car, or at any time when your spirits need lifting. You may like to sing along with the songs and so a booklet of words accompanies the CD.

The sheet music for each song (£2.00 each) is also available and the whole set of 14 songs can be ordered for £20. The music for individual songs can be ordered separately - please 
email us
 for details.
125 x 143 mm
Sheet music (optional) - £20 (full set)