Collection: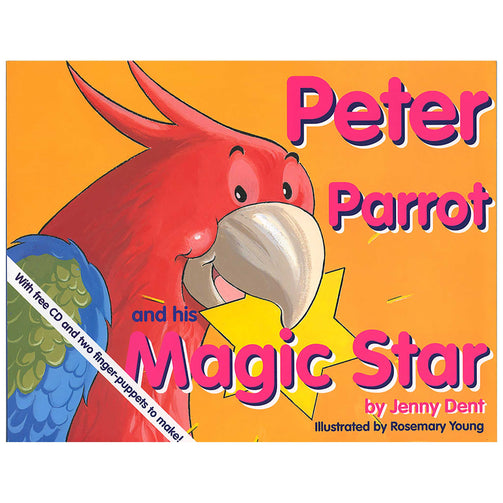 Collection:
Peter Parrot and his Magic Star
Peter Parrot and his Magic Star
Regular price

Sale price

$10.00
Peter Parrot is a magic parrot who lives in the Himalaya but has adventures all over the world.
The stories are written to appeal to those from 2-8 years and help children to learn in a fun and non-preachy way, how they can help heal our planet.

In this first book of this interactive series, 'Peter Parrot and His Magic Star', Peter's Star turns all the colours of the rainbow to heal the world.

In the second book 'Peter Parrot Visits Africa', it is the silver light of the six-pointed Star which helps miracles happen.

Through the multi-purpose CD which accompanies each book, children are helped to develop creative visualization, relaxation and meditation skills.

Rosemary Young's full colour illustrations add a further delightful dimension.
Age-range 3-6.
Peter Parrot and His Magic Star
32 pp full colour paperback with CD
210 x 268 mm